Back by popular demand this is a repost of one of the infamous spelling bee blogs. For those of you that don't know, the spelling bee is by far my favorite programming on ESPN. There's nothing better than a collection of awkward pre-pubescent nerds sharing the national spotlight and displaying their OCD to the world. Enjoy. Also…thanks everyone for checking it out and tell your friends or landlord.
The spelling bee is a time when socially awkward teens are judged on their ability to compete with other kids, in front of their family, a large crowd, and about 50 million viewers. This is like the perfect storm for comedy. Young Saalam is putting all his hopes on the good graces of Vishnu: the God of spelling and curry, to help him out on this next word so he doesn't have to settle for his plan B: running the neighborhood quickie mart.
After spelling the word correctly Saalam is told he can only take the trophy home if he can effectively lift it above his head.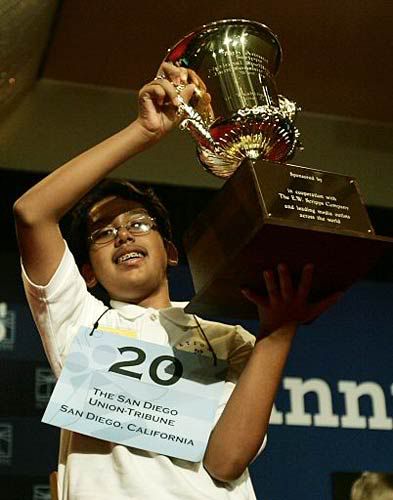 Naaaghgaaahhh!! Suck on that Kiwi-Cherry flavored slurpee!
Young Shanti ponders the prominence of the gay marriage debate in the next presidential election between spelling rounds as a stipulation of being sponsored by the San Francisco Chronicle.
Although ultimately not winning the competition, Kachem proved invaluable as one of the judges announced she lost her wedding band in a nearby bathroom drainage pipe and wondered if anyone had an arm skinny enough to fish it out.
Contestant # 103 glares in disgust at 102's shameless cocky attitude by proving that she can simply "air spell" the word in her hand without the use of the number tag. Also, I love 103's shirt slogan. I haven't seen an Indian girl that cocky since Sackajaweeah thought she could steal the dollar coin out from under Susan B. Anthony's nose.
Robert Martin from the Guinness book of world records brought his camera to this Manhattan sidewalk to capture the impossible. That's right, people with more time on their hands than the kids and parents that participate in the spelling bee. Fucking protestors who have not only taken the time to make misspelled signs but have managed to border them with fruity coloring paper.
"Uhhh…are you sure I'm supposed to be here?" " I came here to give the specific free throw percentage for Lebron James in hopes of winning Caveliers tickets, but you got me next to so many nerdy white kids I feel like Allen Iverson being tutored to make grades."
In response to a mental meltdown, Parminder simultaneously takes a snort of the cocaine residue on the inside of her placard and flashes her sexy pedicure to the male judges on the panel hoping that at least one of them is a pedophile.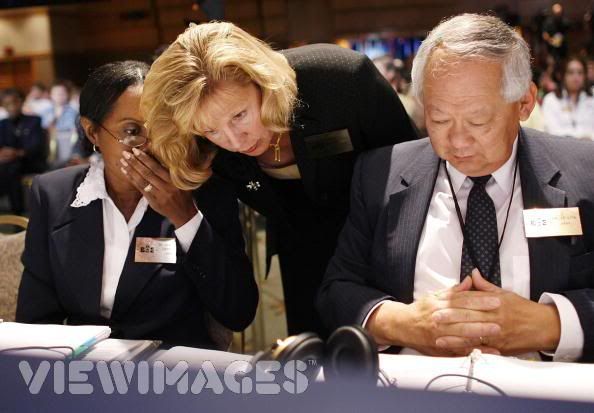 "Yeah…umm…This Chinese muthafucka asleep!"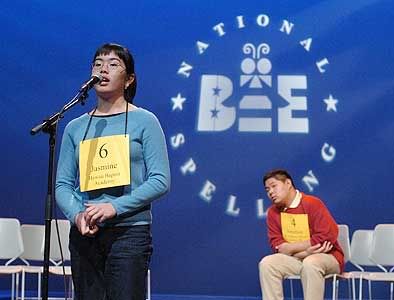 Mau Ling attempts to spell "Harassment" as #4 blatantly check to see if "Red Beans and Rice didn't miss her"
A plethora of celebration in three parts: 1: "I'm so happy, here dad take my paycheck while I smell your pungent cologne. 2: " Oh shit…did I just give my dad my paycheck?" 3: Hey fucking judge…someone fill this trophy with beer so I can forget that I just financed my dad's new slushee machine."
(Yaaaawn). "Shit, if these fuckers can't even spell Onomatopoeia I might as well go back to playing pocket pool and wearing white socks with brown slacks."
Mike and Mike in the morning take a minute to interview the 1982 winner of the Scripps Howard national spelling bee who used to be 6'2" but has since withered from his former glory attempting to discuss the pitfalls of the silent "E" and his recent work on TLC's "little people big world" as a stunt double for Zachary in the episode where they replaced his shunt.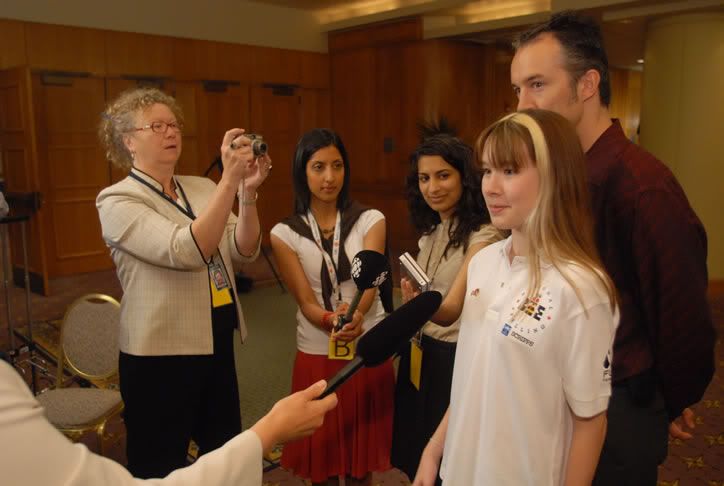 "Hi, so my name is Kelly and I totally highlighted my hair to separate myself from all the ethnic kids who usually win the spelling bee. I guess you could call me the great white hope with a blonde streak!." Meanwhile, Shakari, posing as a reporter holds the microphone in a Samurai stance prepping for the inevitable beheading that will occur if this Caucasian unseats Hindi domination.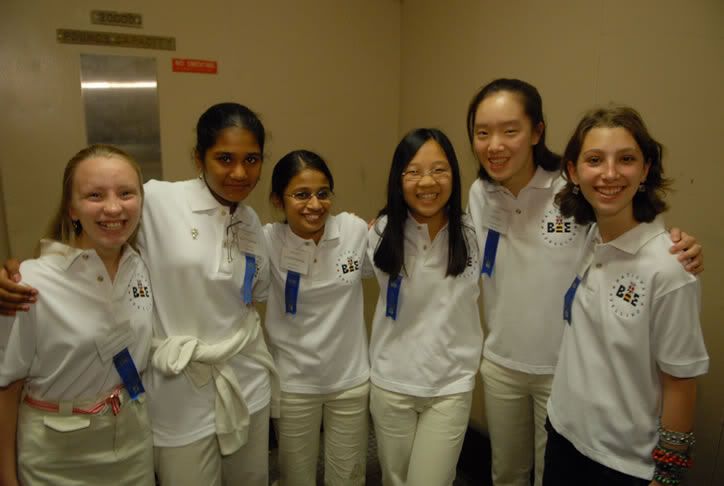 The Spelling Bitches in Yo Face!!!! I haven't seen this many sweaty receding hairlines since right before the Enron verdict a few months ago.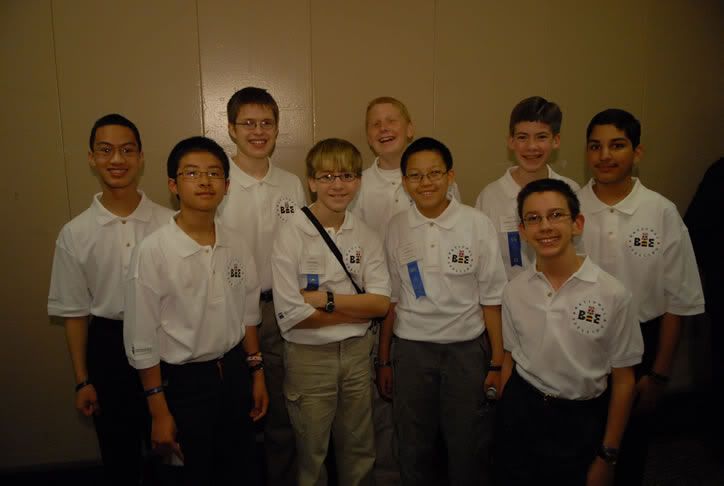 Meanwhile the Boys of the Spelling bee Strut their stuff and pose for their new pinup calendar entitled "The Unfuckables"
"Three, Two, One…annnd ACTION!!!" , yells the camera man right before the final showdown between dork #1 who is praying for victory and dork #2 who is futily trying to hold in the inevitable "battle dump."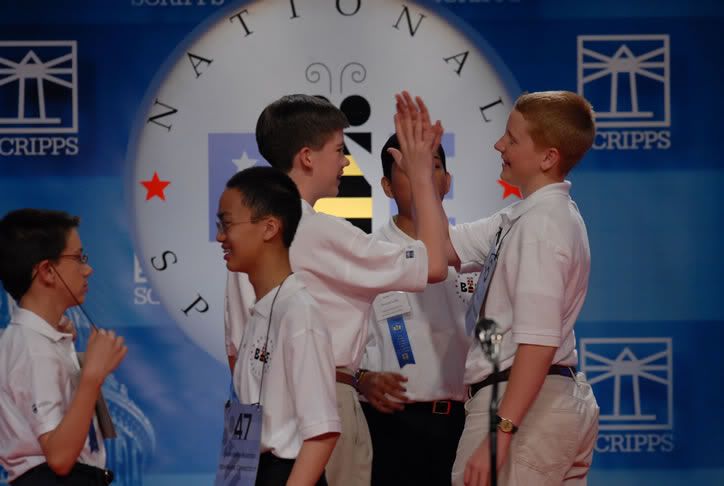 The two white kids still in the tournament high-five each other while the Korean contestant stares down his opponent and threatens to put on his "raiden hat" from mortal combat to complete the intimidation. Whitey McDorkerson casually strokes his bifocal straps as if to say "bring it bitch!"
The Scripps-Howard makeup artist attempts to do a last minute cover-up of the blood vessels popped in the eye of #28 after he tried aimlessly to hold in the "nervous poo!"
Evan O'Dorney, the eventual winner of the spelling bee was cleverly equipped with the new black Everlast "wrist straightener" in an attempt to un-gay the victory ceremony.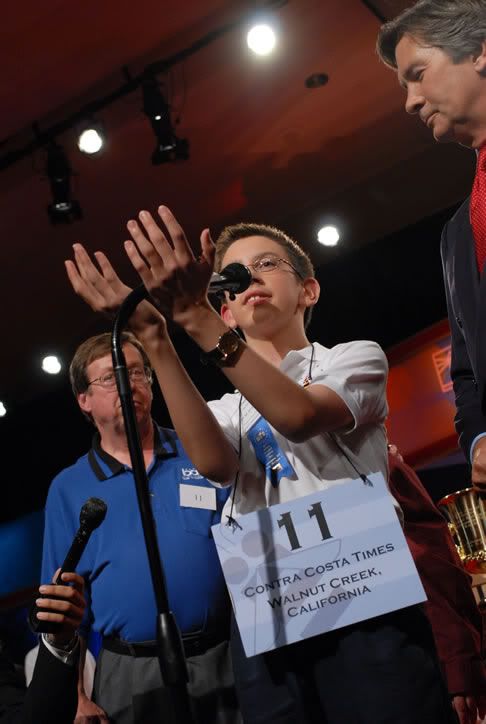 As the first white kid in years to win the spelling bee, Evan O'Dorney goes spiritual and opens his hands in a Buddhist sentiment to indicate openness and unity among races.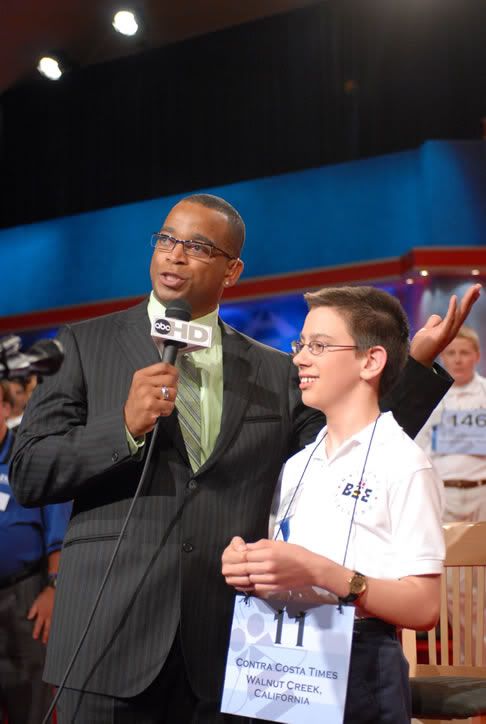 Upon hearing that he would be interviewed by Stuart Scott, Evan immediately closes his hands and locks them in a closed position signifying the Buddhist interpretation of "Not This Motherfucker!"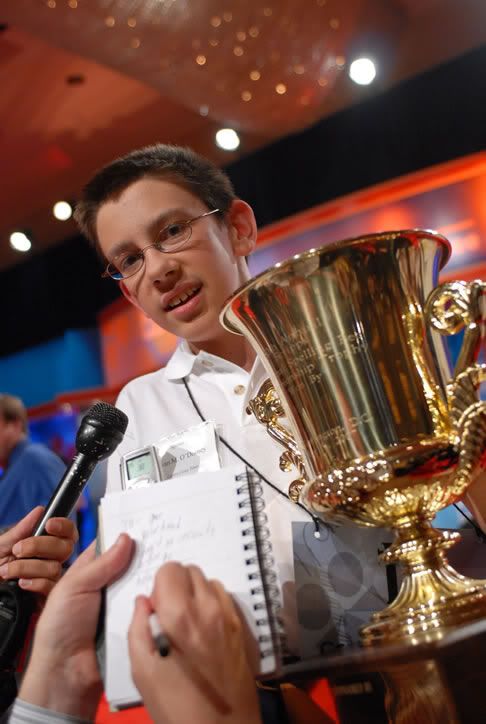 A local reporter writes down an immediate transcript of Evan's Victory Speech after the ESPN microphone failed due to an overabundance of tard-vibes and spittle.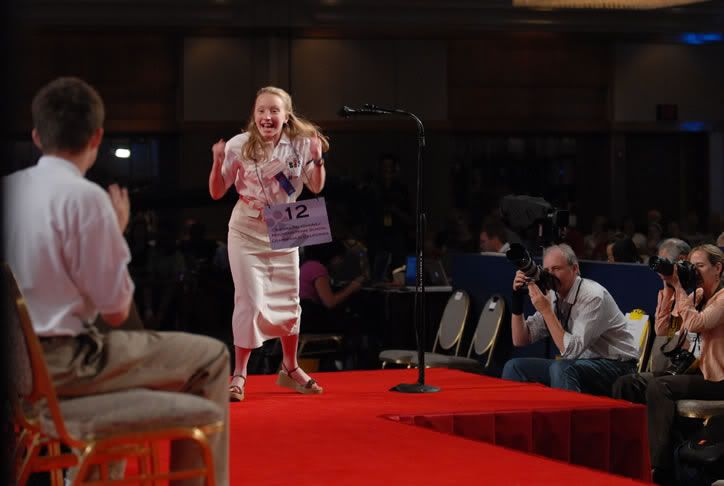 "Are you fucking serious!! I won third place!??!!" "Somebody, quick help me take off this 1950's era nerd-skirt…because I'm doling out the pussy tonight!!"
In a conciliatory 4th place send off, "bracelet-girl's" mom does a queen-like wave while her daughter launches into a full on "Meeeahh heaahh" ala Millhouse from the Simpsons.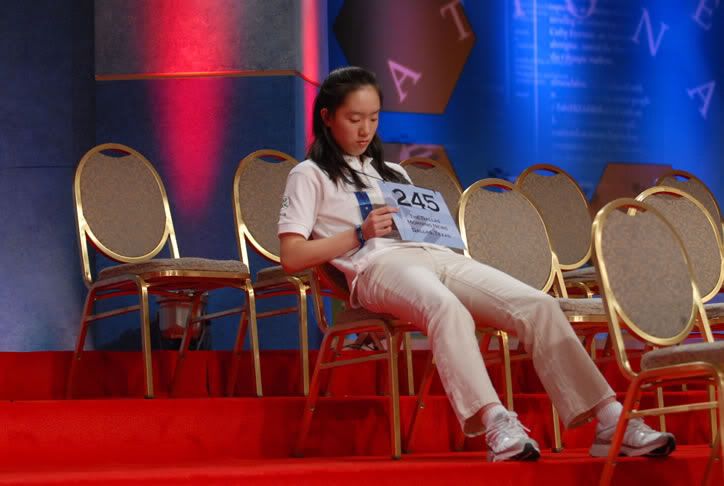 "Fuck"